On Jan. 27th, 2018, Changzhou Xiangming Intelligent Drive System Corporation held the "2018 Annual Conference" at the Happiness Hotel. The company's employees, department leaders and specially invited experts gathered together to make the conclusion for 2017 and do the plans for the goals in 2018.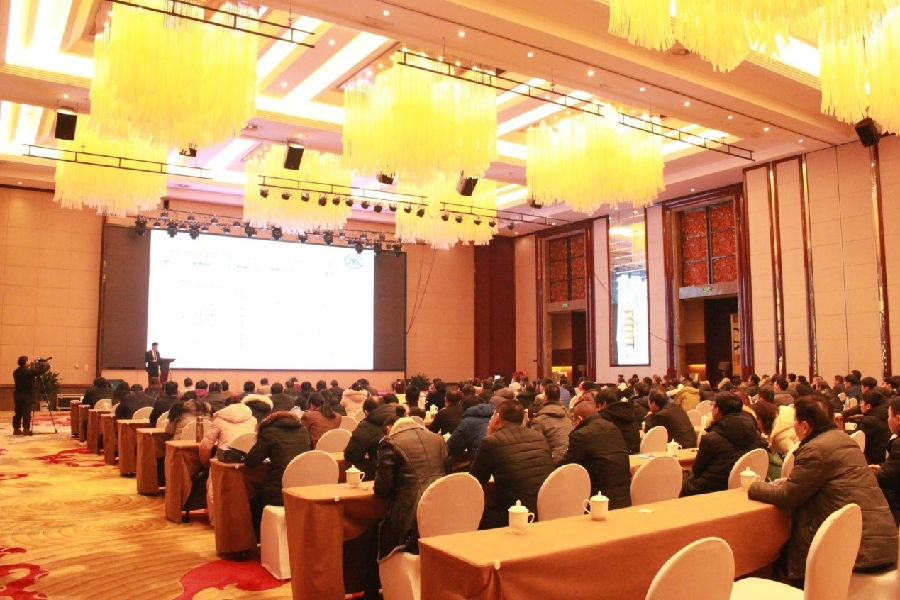 At the beginning, general manager Mr. Zhang min made a summary report of 2017 and the business objectives and countermeasures in 2018. It focuses on analyzing the current situation, and appreciate the significant achievements made in 2017.In view of the existing deficiencies, the specific implementation of the strategy has been purposefully formulated. Not only gives employees a clear and intuitive view of the company's achievements over the past year, but also points out the direction of efforts we should made in 2018.
Then, leaders of each department have made the report also to summarize and analyze the department work, specify the planning for the year 2018.Ensure a simultaneous development with the company, to unify the department goal and company goal and achieve the company target finally.
In the afternoon, personnel from each functional department participated in the discussion groups divided as four divisions. Brainstorm started and all people could express their views freely.
After that, the Sixth Division made a report to share work experience with other divisions for their reference. In order to ensure the well implementation of business objectives, general manager and leaders of functional departments and production divisions signed the responsibility letter of safety indicators, and signed the responsibility letter of objectives with marketing center, R&D center, production divisions, finance department and planning department.
At last, Chairman Mr. Zhang Guoxiang made a summary report to the meeting. He appreciated the achievements made in 2017 and put forward suggestions and requirements for the problems existing in the company's development process. Combined with the company's policies in 2018, it further pointed out the direction to the company's future development.
During the dinner, the company brought a cultural feast to all employees. Rich prizes, various forms of performances, all the staff and leaders ended this conference with laughter.